Note: This post is a lightly modified excerpt from my book "Social Media for Salespeople"
If you are a salesperson or sales manager, like me, you are always on the prowl for ways to work more efficiently and thus generate more business. Below are 5 of my favorite tech tools that help me work smarter and close more deals.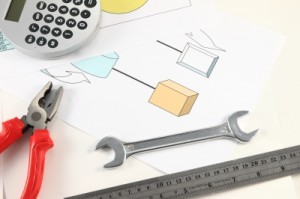 1. DocuSign – www.docusign.com
The best e-signature solution that not only lets you and your clients sign agreements on the go, but also lets you know when they open the agreement, and when they've signed. You can also set it up to automatically send copies of the final agreement to anyone that needs a one, like your finance department for example. If you have a client who is traveling, using DocuSign can be the thing that saves the day! DocuSign lets you go paperless and is also a fantastic efficiency tool! Who wants to be messing around with a contract that has been signed when you can be focusing on the next deal?
2. Yesware – www.yesware.com
A gmail add-on. This has a ton of cool features of which my favorite is the ability to see when someone is opening or has opened an email you had sent them. I love seeing that someone is opening an email of mine several times. It's a great indicator of interest. Yesware also allows you to create email templates, see which of your email templates are the most successful, and you can even create pipelines. It's free with limited usage. I recommend paying the $5/mo. to have no limit on how many emails you can track, unless you can get your sales manager to spring for the team version. A word of caution: beware of using the information in a way that can be perceived as creepy. For example, never reference the fact that you know someone opened your email. Also, think twice about calling right when they are opening your email. You want to develop a warm relationship with your clients, not one that has them feeling defensive and like they are being watched.
3. Rapportive – www.rapportive.com
This is also an add-on to Gmail (I sure hope you're using Gmail). There are so many great tools that you can add on for free. This tool allows you to see social profile information for the person you are emailing with such as their work title from Linkedln, their most current tweets, etc. This can be very handy when looking for opportunities to engage with a prospect. For example, "I just saw your tweet about the salesforce conference. I totally agree. It was an excellent event."
4. Boomerang – www.boomeranggmail.com
The feature I like the most about this is that you can send a delayed email. This can help you be clever about when an email might arrive. I like to schedule an email to arrive around when I think the recipient might be getting into the office. That way it lands at the top of the in box vs. being in the bottom of a list of unread emails.
5. Nimble CRM – www.nimble.com
If you don't already have a CRM that you are required to use at work, I suggest checking out Nimble, especially if you are gung-ho about leveraging social. This CRM gathers all of the different social feeds from a prospect or account into one place. You can see what they are tweeting, what sort of Twitter conversation you had with them already, any Facebook conversations you had and communicate with them through Nimble's CRM interface. It's helpful not just for seeing what is one a prospect's mind but also it can give you the opportunity to comment on something they said which is another chance to engage.
This is just a sampling of some of my favorites. I'm sure you have a few tricks up your sleeve as well. Add your favorites to the comments below.